Let us make your holidays merry and cheery with seasonal home décor!
The holidays are an incredibly busy time for many people. With the stress and anxiety of getting everyone the right gifts and staying within a budget while also juggling parties, get-togethers or unexpected guests, it's no wonder that some people do not have the chance to enjoy their holidays. Here at Bleu Haven Homes, we want to make sure your holiday season is nothing short of merry and bright in Winston-Salem, North Carolina.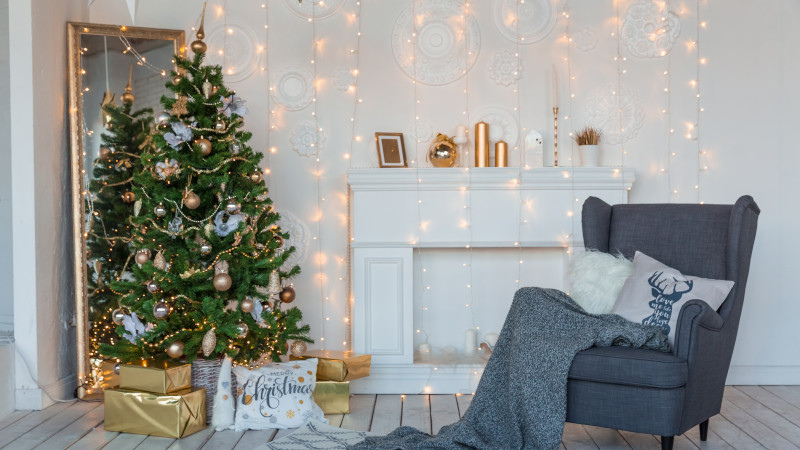 Even though many people use their seasonal home décor to get into the holiday spirit, the thought of going into the attic and pulling stuff out or taking the time to set up the tree can be almost overwhelming. Instead of worrying and stressing over your seasonal home décor, take advantage of our decorating services. Not only can we set up your tree beautifully, but we can also use your decorations where and how you would like them in your home or use our designer's judgement to create beautiful and festive scenes.
With our help, you can have a festive holiday that is fun, beautiful and enjoyable without the worry of bringing out your décor or packing it away again. Instead, we can find your items, unpack and decorate with them, and allow you the time to get a much-needed massage or other form of self-care so that you can get back to enjoying your holiday season. Whether you want a decorated tables for a party or would like all your festive trimmings put up by our team, we are here to assist you at this busy time of year. For more information about what we can do with your seasonal home décor, please contact us today.
---
At Bleu Haven Homes, we can help with choosing seasonal home décor in Winston Salem, Lake Norman, Advance, Mocksville, Bermuda Run, Sheffield, Greensboro, Clemmons, Lewisville, and Kernersville, North Carolina.
Similar Services We Offer: