Our team at Bleu Haven Homes understands that your home is important to you, and we want to help you make it the best it can be. To do that, we offer top-notch interior design services to help you make your space look great while reflecting your own personal flair. In this article, we'll be going over three of the fundamental principles of great interior design to help you improve your own design skills.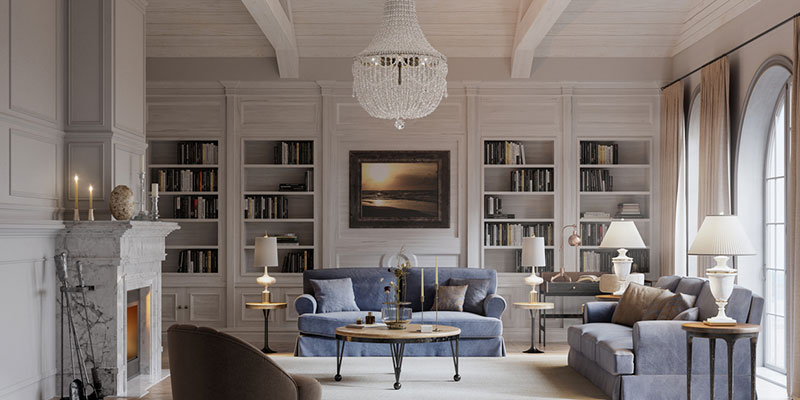 Harmony- One principle of great interior design is harmony, which is the idea that all the elements within a space need to work together. This isn't to say that everything has to match perfectly, but each individual element should complement the other elements so that they strengthen the composition as a whole.
Rhythm- Another music term that is also used in interior design is rhythm–in music, rhythm refers to the pattern of the beat, while in interior design, it refers to the repetition of visual patterns or elements. For example, using the same element (a color, for example) multiple times in a space is an example of visual rhythm, as is creating contrast between two elements (black and white pillows on a sofa).
Balance- A third key principle of great interior design is balance, which refers to how the visual "weight" is distributed throughout a room. There are a number of ways to achieve good balance, each of which has its advantages. Symmetrical balance is great for traditional decor, for example, while asymmetrical balance is often better for a more contemporary look.