Our office interior design services are provided by skilled and experienced professionals.
The overall atmosphere in your office can impact your productivity and attitude. If your desk feels cluttered because it's too small for your equipment and documents or you have cords and cables jumbling up the space, it can be hard to focus and get your work done. Whether you work from home or are set up in an office, it's always smart to invest in interior design elements that will boost your productivity and help you maximize your time. At Bleu Haven Homes, we specialize in office interior design for clients located in and around Winston-Salem, North Carolina.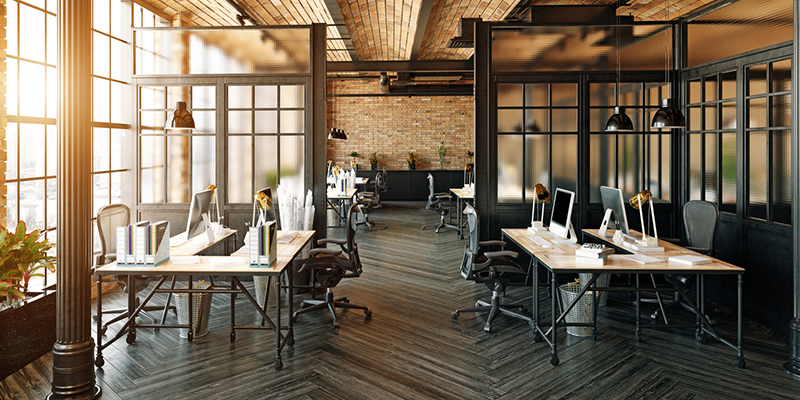 Our office interior design services are provided by skilled and experienced professionals. We can work with commercial building owners and property managers, as well as individuals who want to upgrade their own personal workspaces, such as their home offices. If you're investing in office interior design at your commercial building, you may find that the upgrades play a role in attracting and retaining employees. After all, you're showing your commitment to providing an appealing and comfortable place for them to work.
When providing office interior design services, we'll assess the layout of your space. From there, we'll come up with a design that combines visual appeal with functionality, giving you a workspace that helps you work more productively and feel more comfortable. Our experienced designers can bring together aspects of the design to create a cohesive and beautiful space. We also use trusted vendors to get high-quality products at affordable prices. Contact us to learn more about the office interior design services we offer.
---
At Bleu Haven Homes, we offer office interior design services in Winston Salem, Lake Norman, Advance, Mocksville, Bermuda Run, Sheffield, Greensboro, Clemmons, Lewisville, and Kernersville, North Carolina.