Interior design is a great tool in helping define spaces while making them purposeful and also enjoyable to look at. Here at Bleu Haven Homes, we are skilled in both home and office interior design and would be happy to help you choose one that will work for your home or office. Choosing the right design for your office is important not only for how clients perceive their space, but also because a good office design can help with productivity and the exchange of ideas that can benefit the company. If you are looking for help in changing your office interior design, here are a few things that you will want to discuss with a professional designer from our team:
The use of color. While office spaces tend to lean heavily into neutrals, you will find that the smart use of color can encourage beneficial habits. Certain colors are energizing, while others are calming. Utilizing these colors in conjunction with spaces where you want a calming or energizing atmosphere for your employees can help facilitate a healthy and productive working environment.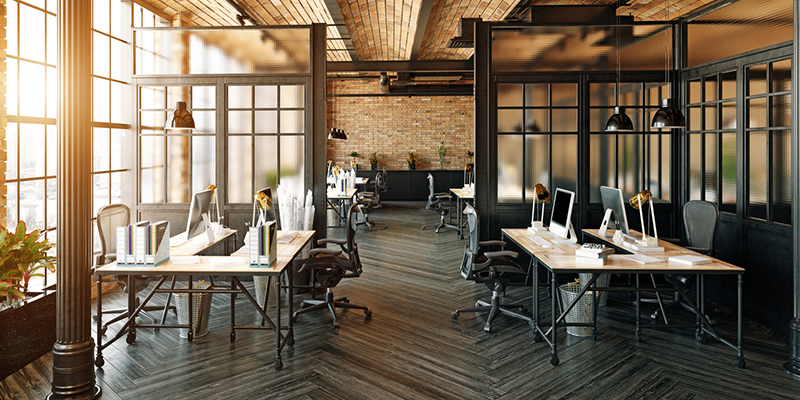 How to utilize the space. Offices both small and large struggle with what to do with their space. In completely open offices, people have trouble concentrating when they really want to work. In closed office spaces, there is an issue with individuals feeling cut off from the whole and unable to collaborate. Creating a variety of spaces where there is privacy in one area, group collaboration in others and interactive "water cooler" type areas helps to fill everyone's need for interaction in a smart fashion.
Creating an enjoyable environment. If your office space is drab or unattractive, no one will want to spend much time there! With a few choices of color, attractive surroundings, and even well-placed plant life, you can really transform a space from work-only to an enjoyable place where everyone enjoys spending time.
We would love to help you create an office interior design that will work for you. For more information about our variety of services, please give us a call today.