Throughout the year, there are so many special events to host for your family and friends. If you find yourself at a loss when it comes to making your home match the occasion for a party, have no fear. At Bleu Haven Homes, we can help you think up the perfect ideas to make your home an inviting space to accommodate any holiday or event.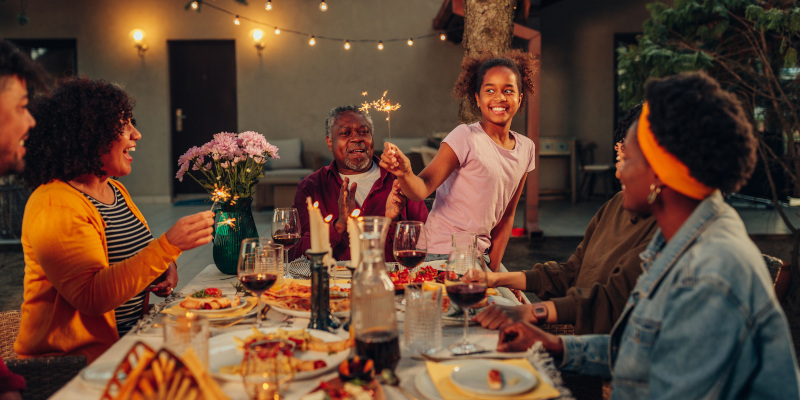 Try these festive home decoration ideas next time it's your turn to host:
Highlight doorways to keep the energy bright while connecting multiple areas of your home.
Add a little sparkle to your bar cart. It'll be the place guests congregate, so make it stylish and relevant to your event.
Lay out a table runner. The key to this festive home decoration is bringing the eye around your space in a way that's both comfortable and cohesive.
Keep elements uniform. Think color palettes and textural ideas that work together so your guests aren't left wondering what was intentional or just left over from your everyday home design.
Find the joy in the moment. What fills you with joy? If beads and bobbles are your specialty, add them to a vase for an eye-catching centerpiece. Prefer clean lines and neutrals instead? Try some intricate napkin and nameplate combos to make everyone feel like a VIP.
Festive home decoration can be so much fun because of its versatility — meaning, it's not something you have to commit to for a long time. Instead, you can branch out into new styles that you've always wanted to try — even just for a day!