While work probably isn't your favorite thing to do, your office area can become your most relaxing space. Don't believe us? That's okay — try these five ideas for optimizing your office interior design style and see where your imagination takes you. At Bleu Haven Homes, we want you to love every part of your home — especially the places that are geared more toward productivity.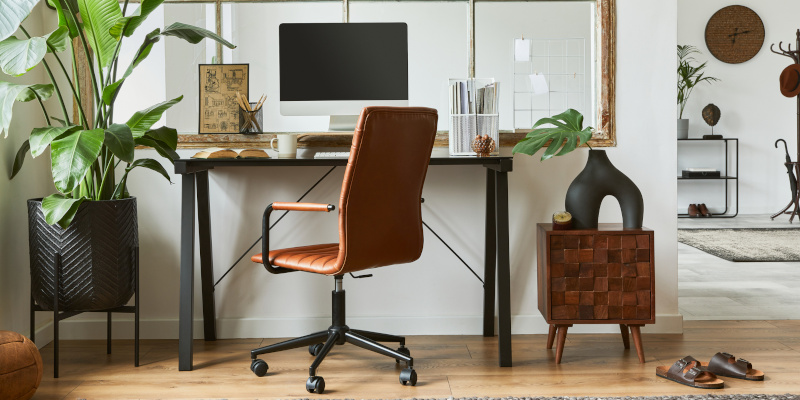 Use essential oils. Numerous scientific data points support the power of essential oils for healing frayed nerves. Add a stylish diffuser for an aesthetic calm you can feel.
Stand up. Sitting all day isn't good for anyone — that's why we recommend a standing desk. Add fun accents and personal touches to make it suit your needs.
Boost your lighting. It's tough to be productive in the dark! Install ambient lighting that is equal parts functional and stylish. Bonus points if you use a dimmer to make it extra comfy.
Add pops of color. While neutrals are a good place to start, you'll want to add your personality into the mix. Try fun additions like a bright vase, keyboard, or mousepad.
Choose a style and stick to it. Whether you choose contemporary, Victorian, farmhouse, or eclectic for your office interior design, go all in. Mixing and matching can be fun, but you might get lost in the noise if you're not careful.
Remember that your office space is yours to enjoy many hours of productivity in. But until it truly feels like you, we can help. Reach out to us for all your office interior design needs.